HOW TO USE THE STAFF MAP
With More Layers and Features, This Map Is Only Available to Staff
Much like the Youth Arts Profile, the Staff Map is an interactive tool that curates, visualizes, and aggregates youth arts and wellbeing data in Los Angeles neighborhoods. Although the Staff Map includes more layers and features, we recommend using this general How to Use the Map first to get acquianted with the tool. The following steps are specific to the capabilities of the Staff Map.
Additional Staff Map Layers
The Staff Map includes additional layers. These layers include:
GRYD Locations
Discover LA Events
Council Districts
Neighborhood Councils
Index of Displacement Pressure
Social Vulnerability Index (SVI) – Socioeconomic
SVI – Minority/Language
SVI – Household Composition / Disability
SVI – Housing / Transportation
2016 USA Median Age
2016 USA Tapestry Segmentation
USA Census Hispanic Population
USA Census Black Population
Add Your Own Data
You can also add your own data to the map. You can search for data available through ArcGIS Online, input a URL source, or upload a file directly from your computer.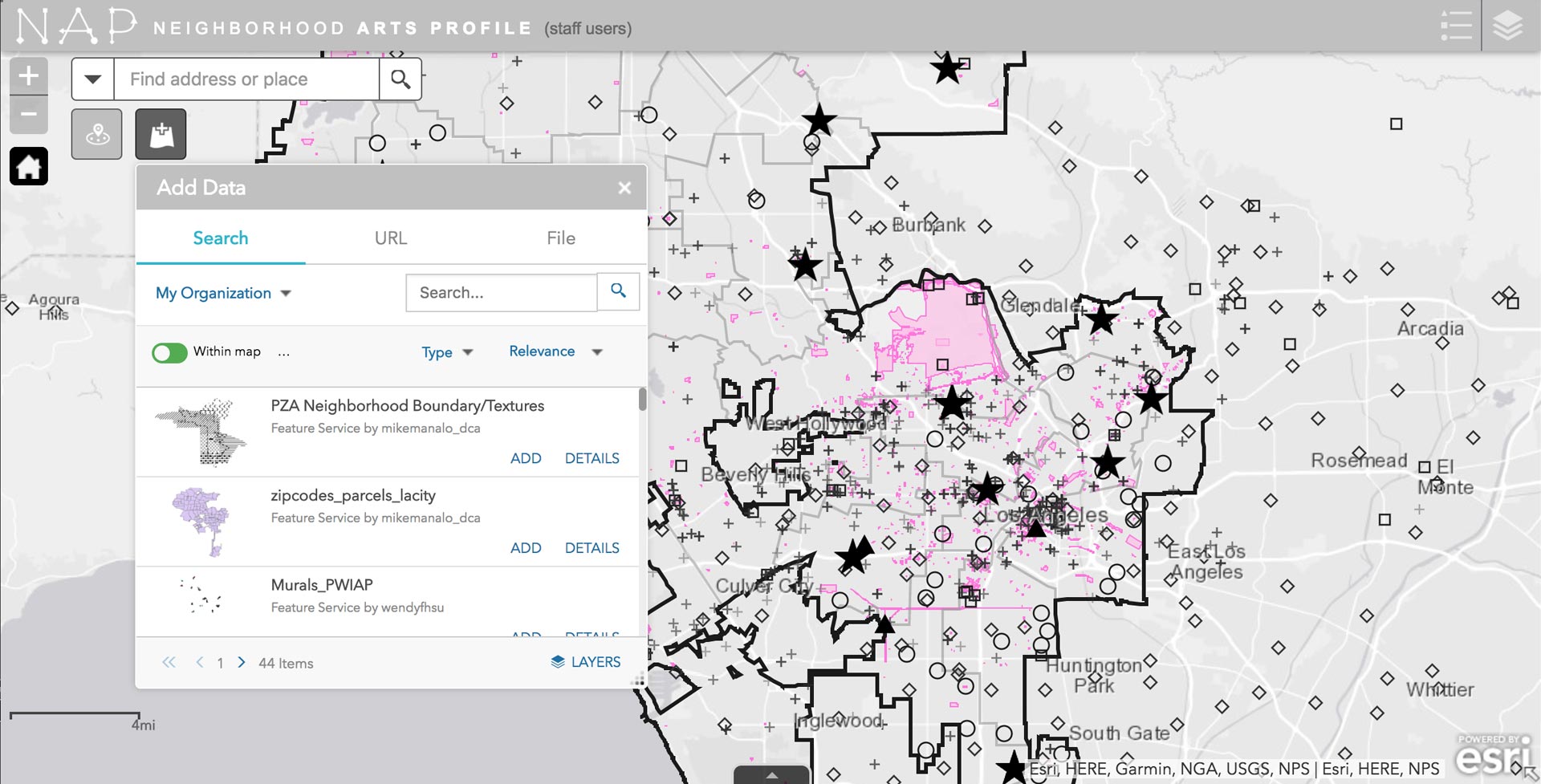 Council District Look-Up
By using the Nearby widget, you can explore the arts and cultural vibrancy within a specific Council District. Click on the Nearby icon on the left below the search bar. Enter the Council District number and use the dropdown to the left to select Council Districts. Change the mile radius number to 0 to only show what's within the boundary of that district. Click on the magnifying glass to start your search. The map will highlight the requested district and the search results indicate the number of items of each data type within the selected area.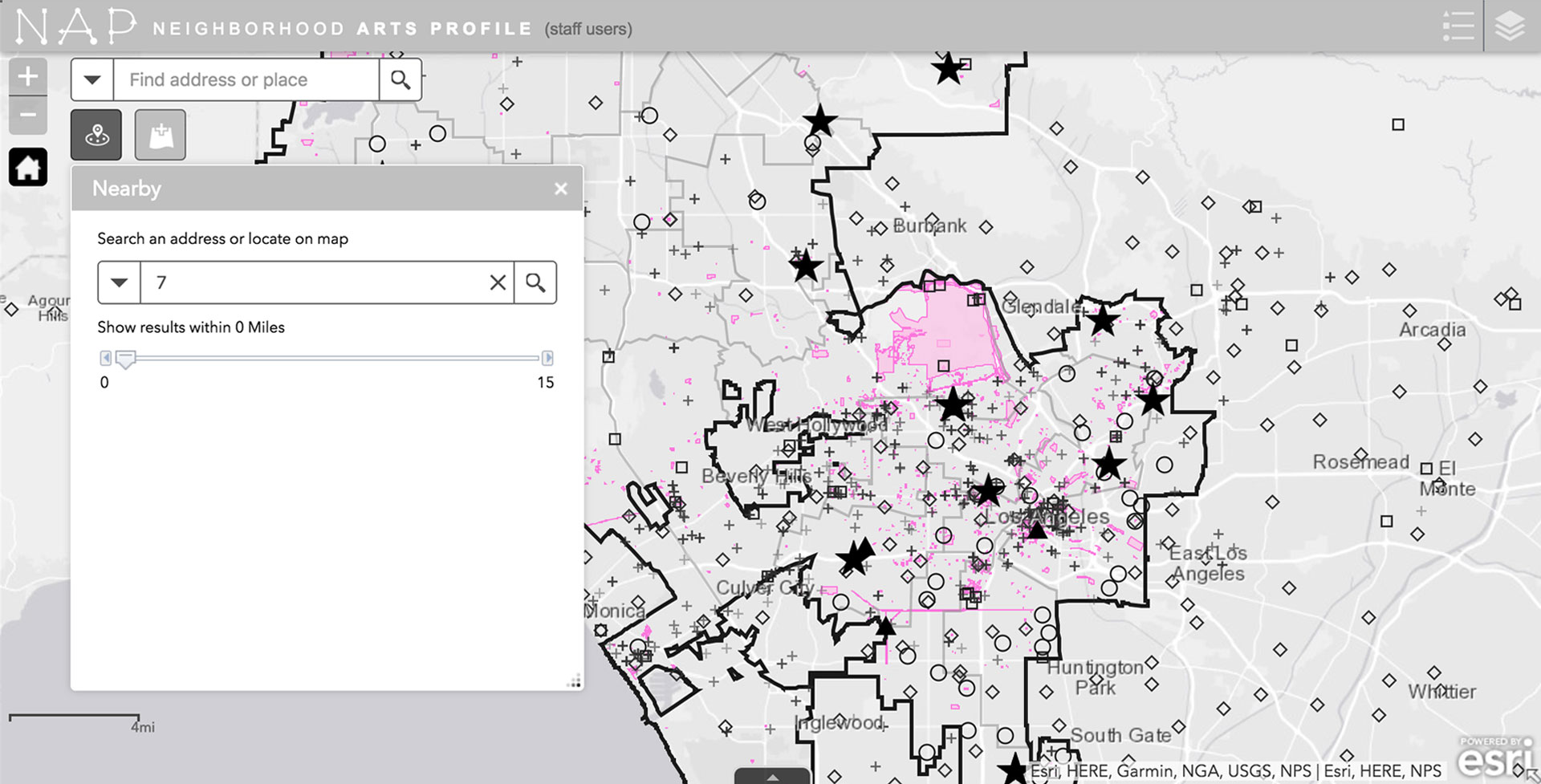 Open the layers panel to turn on different layers to learn more about that particular council district.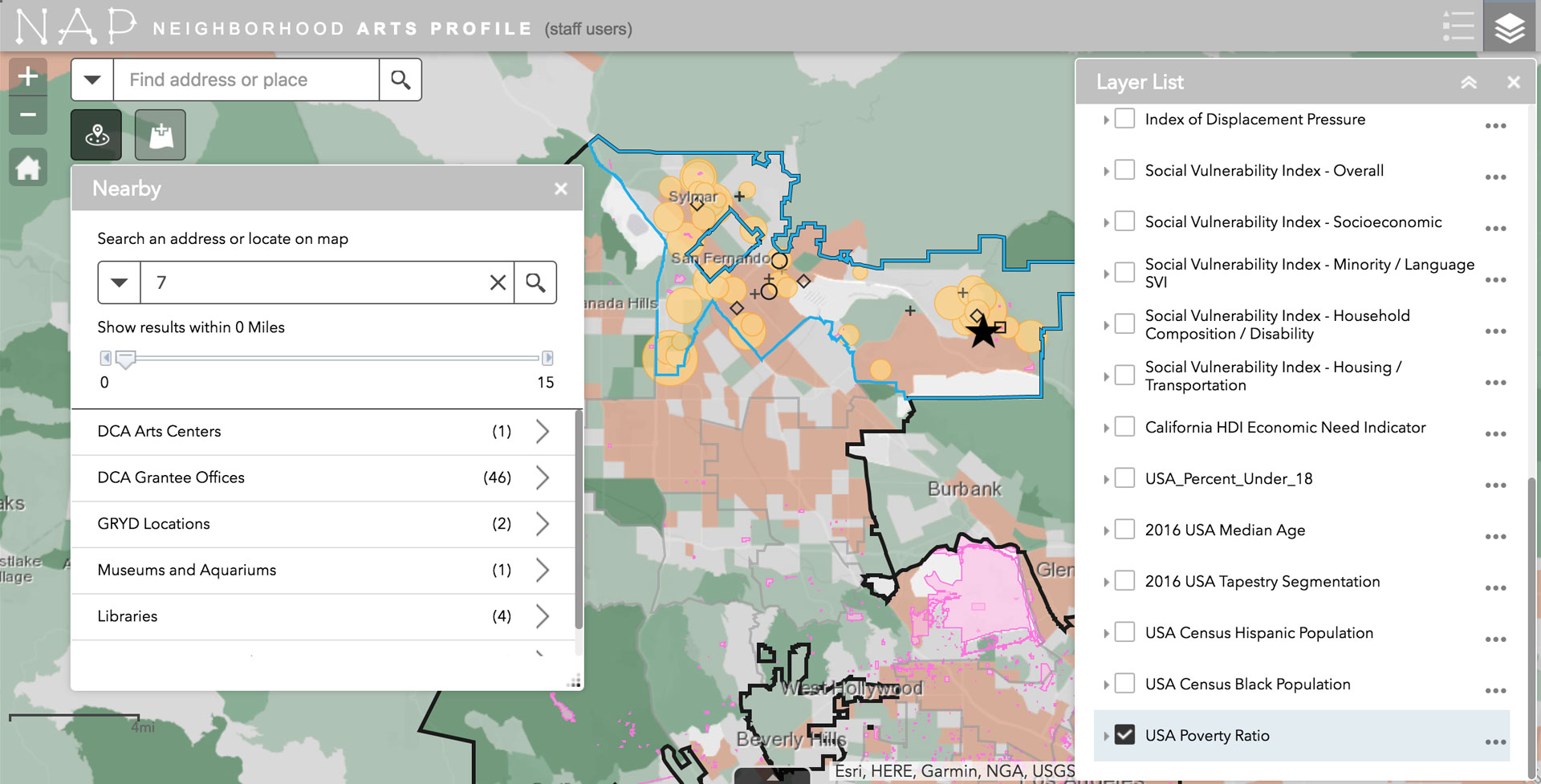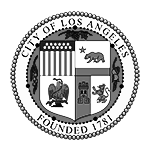 Neighborhood Arts Profile is brought to you by:
City of Los Angeles Department of Cultural Affairs
201 N. Figueroa St., Ste. 1400, Los Angeles, CA 90012
213.202.5549  |  dca.digital@lacity.org
Putting arts and culture on the map